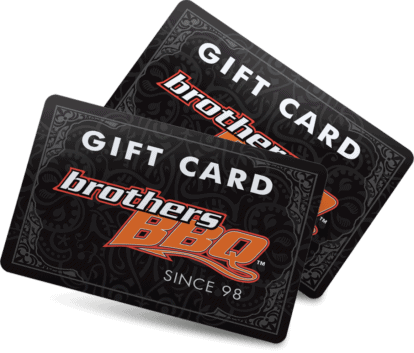 Loyalty Program & Gift Card
Do you love BBQ as much as we do? Sign up for the Brothers BBQ Rewards program to receive exclusive offers, updates from our team, and more!
Sign up for our rewards program and check your gift balance
Sign up for a free rewards account, log in to check your rewards balance, or see what's left on your gift card.