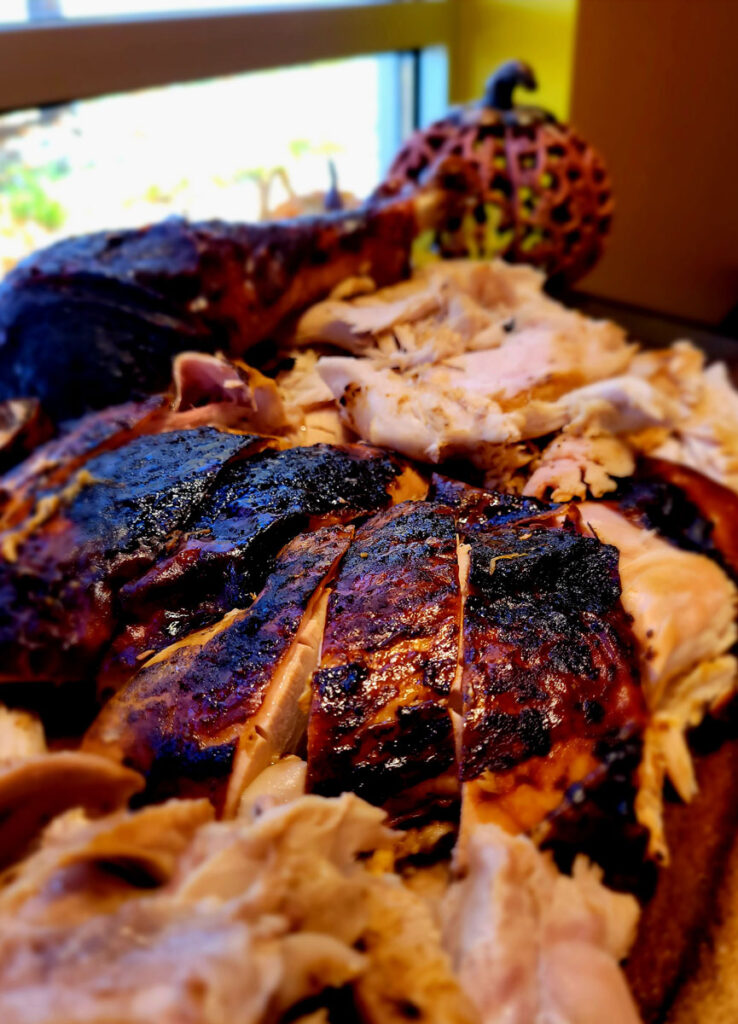 Between November 1st and January 1st, Brothers BBQ is proud to offer the following menu offerings for the Holiday Season!
All Holiday orders must be reserved in advance.
Please call the Brothers BBQ location that you would like to pick up your Holiday order from.
All Natural & Fresh Red Bird Turkeys. Brined, Rubbed & Smoked to perfection over hickory. 12-14lbs. Serves 4-6. $99.99.
Spiral Smoked Hams. Served with our signature sweet glaze. 8-10 lbs. Serves 4-6. $99.99
We offer a Single Family Pack that includes 1 Turkey OR 1 Ham with 2 Quarts of sides and a Pint of Gravy or Ham Glaze. Serves 4-6. $119.99.
We offer a Double Family Pack that includes 2 Turkeys OR 1 Turkey AND 1 Ham with 4 Quarts of sides and a Quart of Gravy or Ham Glaze. Serves 8-10. $219.99.
All locations open Thanksgiving Day from 10am – 2pm for customers to pick up their Smoked Turkey or Holiday Pack Hot & Fresh! (excludes W. Colfax & DIA Locations)
Call your local Brothers BBQ location today to reserve your Turkey!