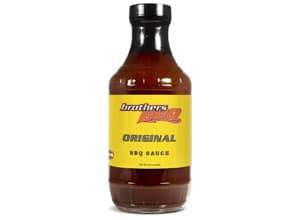 Original BBQ Sauce
A mild, Kansas-City style tomato based sauce. The Original is quite versatile and can satisfy a multitude of cooking needs. We serve our original sauce with the Beef Brisket, BBQ Chicken and the Hot Links.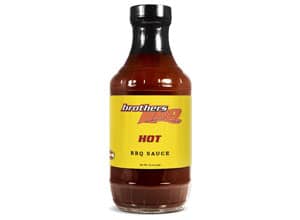 Hot BBQ Sauce
Our Hot BBQ Sauce gets its heat from jalapeños, cayenne pepper, crushed red peppers, and other spices. We recommend the Hot Sauce on the Hot Links and anything you like spiced up!
Carolina Mustard BBQ Sauce
This is a potent sauce for those who like strong flavors, enjoy a mixture of vinegar with Worcestershire sauce. It's a good time to try out a BBQ sauce with an essence of mustard in it. We bring you this great flavor all the way from the Carolina hills.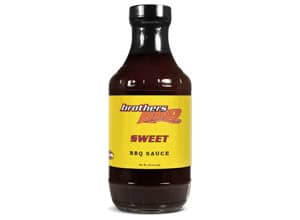 Sweet BBQ Sauce
Our Sweet BBQ Sauce is a Texas-style sauce that gets its name from its high sugar content. While we recommend this sauce on just about anything, it is served with our Beef Ribs, creating the ultimate Texas tradition. Our Sweet BBQ Sauce creates the perfect amount of caramelization and char to any meat when finished on the grill, and is one of our most popular sauces.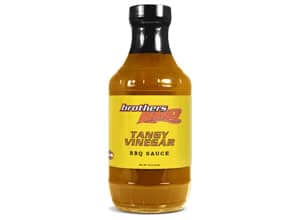 Tangy Vinegar BBQ Sauce
Our Tangy Vinegar BBQ Sauce is a thinner, Memphis and Carolina style sauce that is steeped in the traditions of southern-style barbecue. While some may find it a bit spicy, it is perfectly balanced out by its tanginess. We serve the Tangy Vinegar with both the Pulled Pork and The Brother Sandwich.