Side
Single Serving
$2.49
1/2 Pint
A generous helping
$3.99
Pint
Feeds 2-3 people
$7.99
Quart
Feeds 4-6 people
$13.99
Gallon
Feeds 20 people
$39.99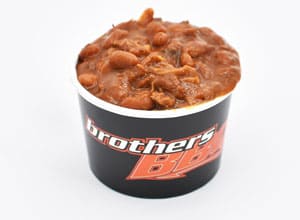 Brothers BBQ Beans
Award-winning. A little spicy with tender pulled pork.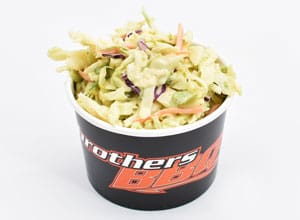 Creamy Coleslaw
An old family recipe with a sweet creamy dressing.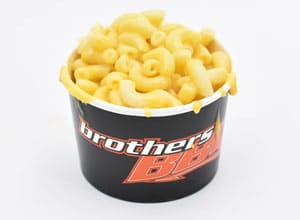 Mac & Cheese
Elbow pasta with cheddar cheese & heavy whipping cream.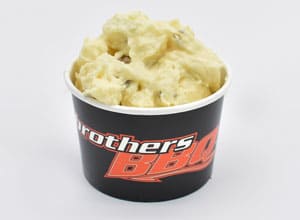 Potato Salad
Plain, simple, mustard-based & delicious.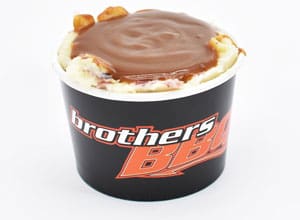 Mashed Potatoes
Mashed skin-on red potatoes topped with hearty beef gravy.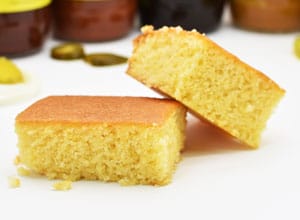 Cornbread
Golden sweet cornbread baked fresh daily.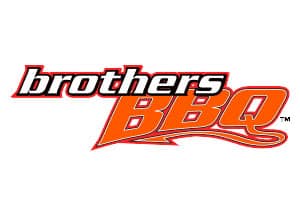 Potato Chips
We carry assorted varieties of Boulder Kettle Cooked Chips: BBQ, Salt & Vinegar, Jalapeño-Cheddar, and Sea Salt.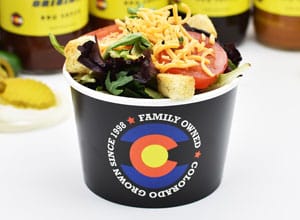 Side Salad
Mixed greens, sliced tomatoes, cheddar cheese & croutons.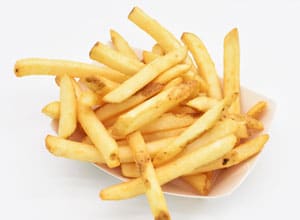 Fries
1/4 in. cut, skin on, fried fresh to order. Side of Fries for $2.99 or Ball of Fries (feeds 3-4 people) for $8.99.