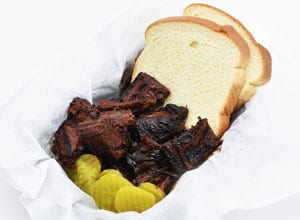 Burnt Ends
From the traditions of Kansas City BBQ, Brothers Burnt Ends are finally here! We cut the well marbled "point" of the brisket into bite-size chunks and glaze with our sweet sauce. Then we add a little flame to crisp up the outsides. Served on soft white bread (Half Order $8.99). Available Until Sold Out.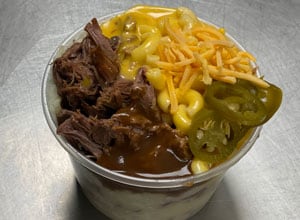 The Bro Cup
Bowl of Mashed Potatoes layered with your choice of meat: Beef Brisket (+$1), Pulled Pork, BBQ Chicken, or Hot Links. Served with two toppings of your choice: Cheddar Cheese, Coleslaw, Potato Salad, BBQ Beans, or Mac & Cheese. Finished with Homemade Gravy.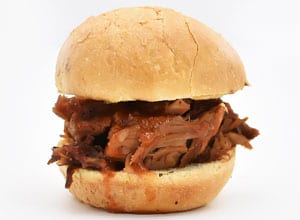 Slider Sampler
One of each Slider: Beef Brisket, Pulled Pork, BBQ Chicken, and Hot Link. Served with your choice of 1 Side. (No substitutions please)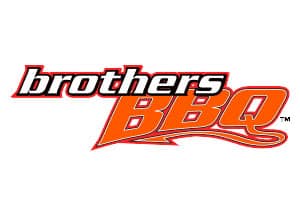 The Impossible Burger
A burger, but surprisingly made entirely from plants. Topped with lettuce, tomato, pickles, onions and a vegan burger sauce. Cheese available by request for non-vegans.